About Laureen Flynn Smith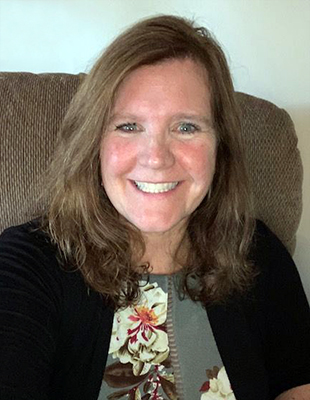 Laureen is a songwriter with an ability to write songs connecting to audiences in an authentic way. Perhaps best represented by her Olivia Newton John cut co-written with Beth Nielsen Chapman, her songs have touched lives internationally. She has an extensive array of core co-write relationships including Grammy Award winners and Hall of Fame pro writers and producers. As a Friend of the Guild of Music Supervisors, member of Big Noise Sound Revolver Jess Furman's sync edge group, Durango Songwriter's expo attendee, veteran of sync summits, and graduate of the master music licensing masterclass, Laureen owns her own publishing and is knowledgeable in licensing contracts.
Having songs in libraries, with music supervisors and pluggers, she is professional and writes directly with new up and coming artists and fresh producers as well as veteran artists. Her catalog offers Pop, Americana, Indie, and Singer/songwriter music for tv, ads, film, and game placements to meet the needs of music supervisors. Laureen has artist cuts in Pop, Indie, Americana, Country and Christian genres. Feel free to reach out with comments or questions and contact her directly at [email protected].
Laureen is a complete co-writer. She arrives prepared and in good spirits, ready to create. She is an excellent lyricist and is very aggressive about marketing a song.
Buzz Cason, Hall of Fame co-writer of Everlasting Love
Contact Laureen
Music has always been my refuge. Born in Boston, I was blessed to be part of a loving family adventuring up and down the East Coast as my father continued his success as a journalist. With each new destination, I would retreat to my favorite songs until I could find my footing. I began writing at an early age and my mother bought me my first guitar as a shy teen knowing somehow there I'd find my voice.
After many years as a teacher of the deaf, I experienced a personal medical crisis that led me to take a leap of faith and leave my deaf classroom. I wanted to teach my own five children how to chase their dreams by actively pursuing one of mine and sending my songs to Nashville.
Chaz Corzine, multi-platinum Artist Michael W. Smith's agent, heard my material, believed in me and invited me down to Tennessee. The very first song I wrote that week was with an incredibly gifted and now one of my very best friends singer/songwriter/artist Cindy Morgan. She took my handwritten lyrics to the piano where she inverted the verse and chorus, then created a beautiful melody that sent the words dancing off the page. We went across the hall where she blew me away as she recorded it in a studio, and then brought it down the hall to Brentwood Benson Publishing. They immediately chose to represent the song, and the Grammy nominated, countless Dove Award winning Artist Point of Grace, recorded it. An award-winning artist cut the very first song I wrote in Nashville. I knew in that moment I had found my second home.
Today, amidst the family photos, toys and sports equipment in my home, you'll find my computer, my journals and scraps of paper covered with lyrics, hooks and melodies.
I've been so blessed to travel regularly to both Nashville and LA to write with some of the incredibly gifted veteran writers. In addition, I really like the energy of writing with new artists and writers. Married and living in Pennsylvania, it is a privilege to be able to do what I do hoping to touch lives along the way, as I do indeed believe music heals. My journey is proof that it does.