News & Photos
While challenging, this past year has brought wonderful opportunities to work in and out of the studio with great friends and phenomenal talent. Here's a glimpse of what I have been up to this year.
I wrote this song with Beth Nielsen Chapman that Olivia Newton John recorded with Beth and Amy Sky. Special thanks to good friend Becky Moore and All Hands IS for introducing me to Greta Fairbanks who did the beautiful sign language interpretation.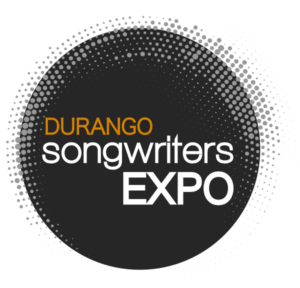 Spent my weekend at the Durango Songwriters EXPO enjoying some great music. Thanks to all of the music supervisors for meeting with me and listening to my music. It was great meeting you all. Special thanks to Jim Attebery for welcoming me into the Durango community!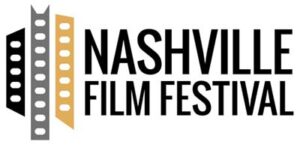 Attended the Nashville Film Festival and had great meetings with Warner Chappell Music, Lionsgate, and Energy BBDO Ad Agency. Special thanks to Randall Foster, Liz Rogers and Peer Music Heather Cook.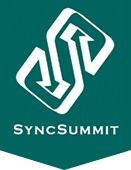 Had a great time at the sync summit attending panels and listening sessions with music supervisors. Thank you, Mark Frieser for a great tv, film, ad and gaming week.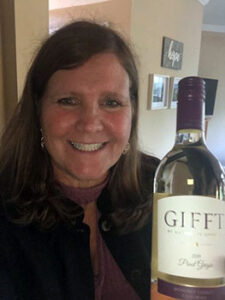 Most people think the best part of writing a song with Kathie Lee Gifford is the bottle of wine she gives you from her own wine label. I think the true gift is the friendship she offers. Check out her great new film Then Came You with music by Kathie and Brett James.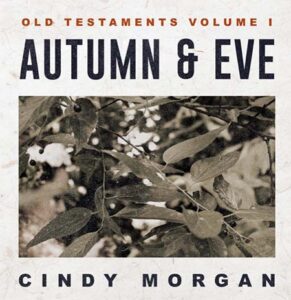 Multi-Dove Award winning and Grammy nominated artist Cindy Morgan will be recording a song we wrote together and putting it on an upcoming album . Her autumn and eve release is amazing. Please check it out. It's available on her website and all streaming services.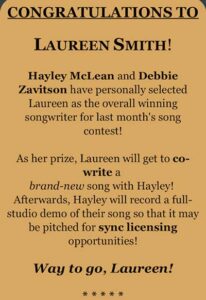 Thanks to Debbie Zavitson and songtuner.com for selecting my work as a winner in the 2020 Songwriting contest. My co-write with pop artist TEXADA was a great reward. If you haven't heard this Canadian artist, check out her Grey's Anatomy song HOPE.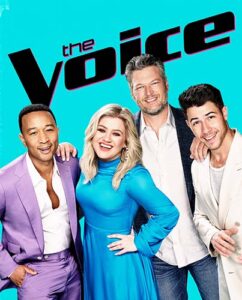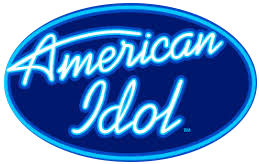 I've had the honor of working with the following The Voice and American Idol contestants:  Justin Jenkes, Emma Lee (The Voice) Scott MacIntyre, Skylar Laine, Janelle Arthur and Robbie Rosen (American Idol).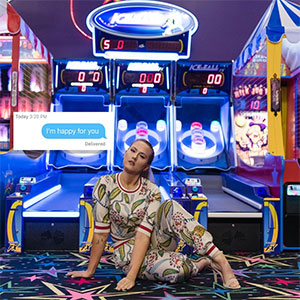 Excited to announce that a song I wrote with pop artist Khiana was recently released.
 
"Happy For You" is available on Amazon, iTunes and Spotify.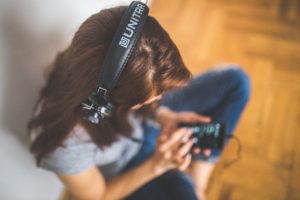 Special thanks to the UPTV channel for premiering one of my songs recently.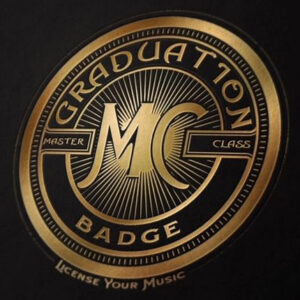 Officially graduated from the Music Licensing MasterClass created by Music Supervisor, Jody Friedman covering Film, TV, Ads, And Trailers.
Artist Sasha Aaron debuted one of the songs we wrote together at the famed Bluebird cafe. It is called "If It Feels Right". She plans to release our songs soon.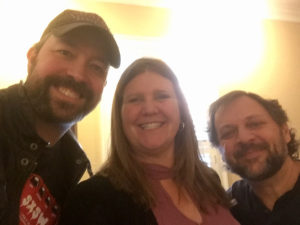 Working with Brett Boyett and Marty DodsonIt's always a great week when Brett Boyett, composer, producer and all around awesome friend is working on one of my songs! Honored to have co written another song with incredibly gifted songwriter and genuine friend Marty Dodson.

Recent cowrites included a fun session working with Nancy Peacock of Washington Street Publishing and artist Clayton Jones. Congrats to Nancy's placement company for landing many songs on movie trailers and Hallmark movies.