News & Photos
While challenging, this past year has brought wonderful opportunities to work in and out of the studio with great friends and phenomenal talent. Here's a glimpse of what I have been up to this year.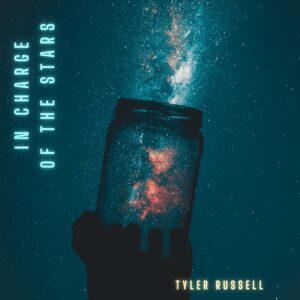 Not only is Tyler Russell an author of the Baxter Family Children Series co written with #1 New York Times Best selling author Karen Kingsbury, but he is also a screenwriter of Hallmark's Maggie's Christmas Magic and an artist/songwriter.
Congratulations to my friend Tyler on his recent release of our song In Charge of the Stars on all streaming platforms.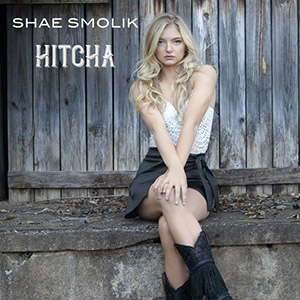 Congratulations to SAG actress Shae Smolik (Criminal Minds, The Hatred, Sandman) for her new artist release HITCHA. I had the honor of writing this song with my friend Chris Wommack. Click here to listen to Hitcha!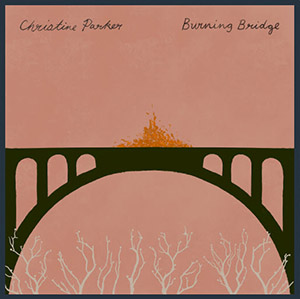 LA indie sync artist Christine Parker will be releasing our song Burning Bridge on January 28th across all platforms. The song is distributed by Symphonic Distribution. Visit her website to order and pre-save: christineparkermusic.com
Country artist Erica Brighthill released this song and video Girls Don't Need A Guy to Dance. I wrote this song with artist Jordan Rainer and Sandy Ramos.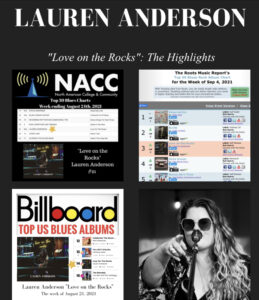 Congratulations to Blues Rock Artist Lauren Anderson who continues her climb with her latest release Love On The Rocks. Charting in the top 3 on the Roots Report top 50 Blues Rock Albums, number 14 on Billboard and number 21 on the NACC Blues Rock Chart. I had the privilege of writing the title track with Lauren and Sandy Ramos. Couldn't be more excited for her success. #music #artist #songwriting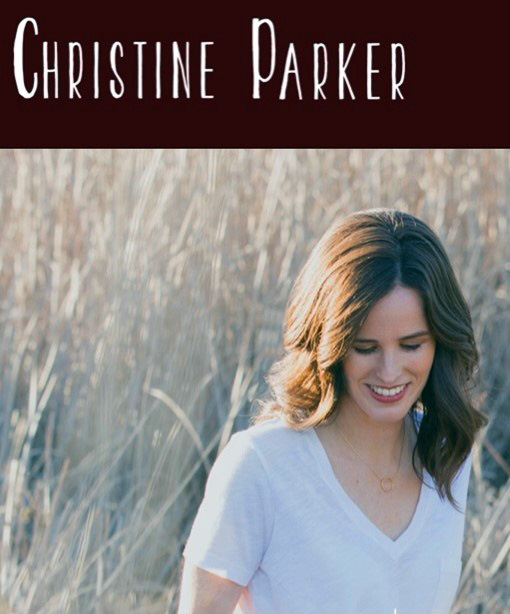 Excited to announce Christine Parker is releasing our song TREADING WATER available now on all streaming platforms. She has numerous placements in television and film both nationally and internationally.
Christine's Mitsubishi commercial received over 7 million YouTube views. And her recent release garnered over 450,000 streams on Spotify. TREADING WATER is also available on her website at christineparkermusic.com
Performed by: Christine Parker
Written by: Christine Parker, Laureen Smith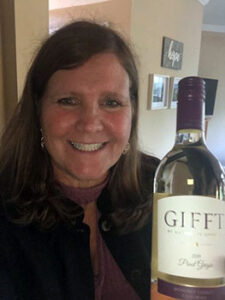 Most people think the best part of writing a song with Kathie Lee Gifford is the bottle of wine she gives you from her own wine label. I think the true gift is the friendship she offers. Check out her great new film Then Came You with music by Kathie and Brett James.

Laureen is a member of the Sync Edge Group led by Big Noise Sync's Jess Furman.
I wrote this song with Beth Nielsen Chapman that Olivia Newton John recorded with Beth and Amy Sky. Special thanks to good friend Becky Moore and All Hands IS for introducing me to Greta Fairbanks who did the beautiful sign language interpretation.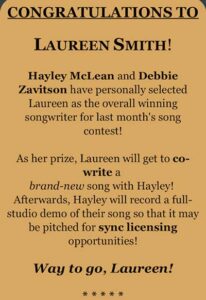 Thanks to Debbie Zavitson and songtuner.com for selecting my work as a winner in the 2020 Songwriting contest. My co-write with pop artist TEXADA was a great reward. If you haven't heard this Canadian artist, check out her Grey's Anatomy song HOPE.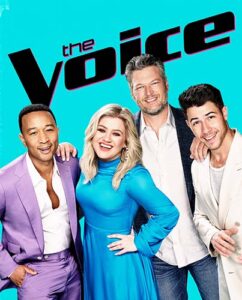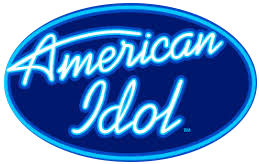 I've had the honor of working with the following The Voice and American Idol contestants:  Justin Jenkes, Emma Lee (The Voice) Scott MacIntyre, Skylar Laine, Janelle Arthur and Robbie Rosen (American Idol).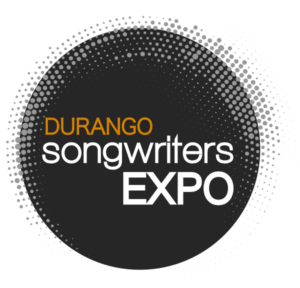 Spent my weekend at the Durango Songwriters EXPO enjoying some great music. Thanks to all of the music supervisors for meeting with me and listening to my music. It was great meeting you all. Special thanks to Jim Attebery for welcoming me into the Durango community!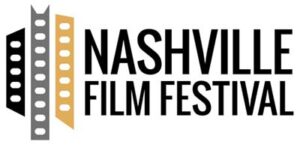 Attended the Nashville Film Festival and had great meetings with Warner Chappell Music, Lionsgate, and Energy BBDO Ad Agency. Special thanks to Randall Foster, Liz Rogers and Peer Music Heather Cook.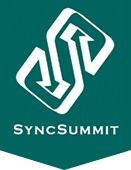 Had a great time at the sync summit attending panels and listening sessions with music supervisors. Thank you, Mark Frieser for a great tv, film, ad and gaming week.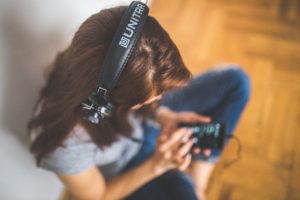 Special thanks to the UPTV channel for premiering one of my songs recently.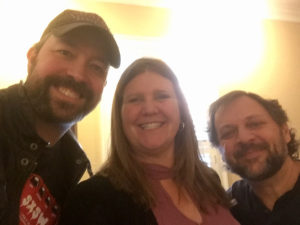 Working with Brett Boyett and Marty DodsonIt's always a great week when Brett Boyett, composer, producer and all around awesome friend is working on one of my songs! Honored to have co written another song with incredibly gifted songwriter and genuine friend Marty Dodson.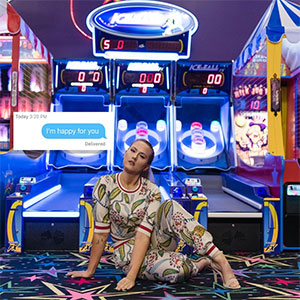 Excited to announce that a song I wrote with pop artist Khiana was recently released.
 
"Happy For You" is available on Amazon, iTunes and Spotify.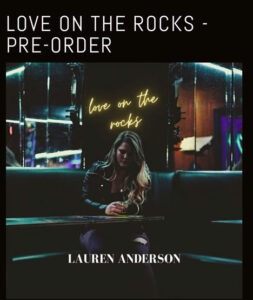 Blues artist Lauren Anderson will be releasing a song on August 6, 2021 that we wrote with Sandy Ramos. Click here to pre-order the music from her website:  Lauren Anderson Music.
Artist Sasha Aaron debuted one of the songs we wrote together at the famed Bluebird cafe. It is called "If It Feels Right". She plans to release our songs soon.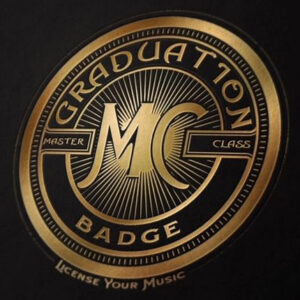 Officially graduated from the Music Licensing MasterClass created by Music Supervisor, Jody Friedman covering Film, TV, Ads, And Trailers.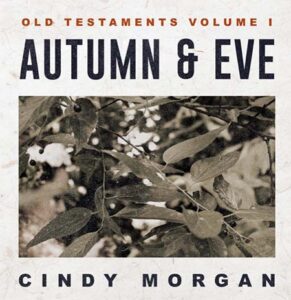 Multi-Dove Award winning and Grammy nominated artist Cindy Morgan will be recording a song we wrote together and putting it on an upcoming album . Her autumn and eve release is amazing. Please check it out. It's available on her website and all streaming services.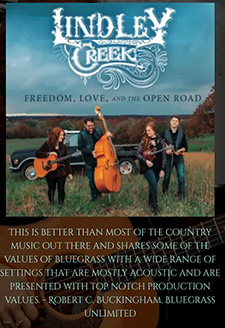 Country Bluegrass Artists Lindley Creek went into the studio to record a song I wrote with Jordan Rainer called EMPTY that is scheduled to release this Summer.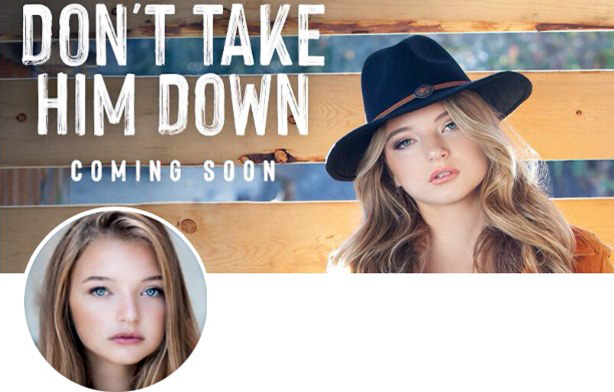 Shae Smolik actress/singer/model seen on Netflix, CBS, SYFY, Hallmark, Roku and in theatres is in the studio cutting a song I wrote with Chris Wommack which she will be releasing soon.  In the meantime, click here to hear her single that just came out called, "Don't Take Him Down."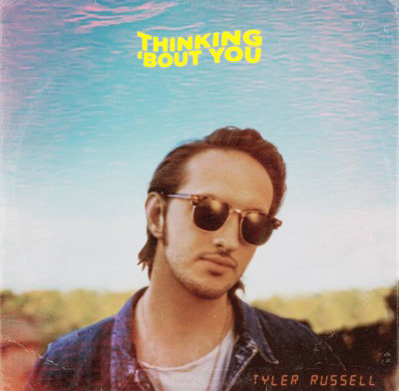 Please support my good friend author/musical artist Tyler Russell and his new single "Thinking 'Bout You" coming out on May 21st. You can pre-save by clicking this link! He also sent me a studio version of a song we wrote together that is scheduled to release soon. So great to hear his new music.

Recent cowrites included a fun session working with Nancy Peacock of Washington Street Publishing and artist Clayton Jones. Congrats to Nancy's placement company for landing many songs on movie trailers and Hallmark movies.